ENMU Chamber Singers and Swanee Singers on tour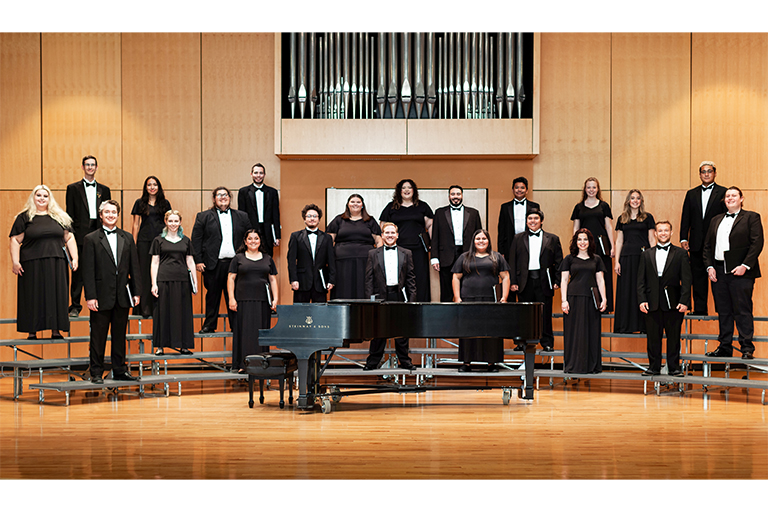 Written by John houser



The Eastern New Mexico University Chamber and the Swanee Singers are touring central New Mexico from November 14 to 17, including the Monte Vista Christian Church, the University of New Mexico, and several high schools in the Albuquerque and Santa Fe area.
Portales, NM – November 8, 2021 – The University of Eastern New Mexico Chamber and Swanee Singers are touring central New Mexico November 14-17, including church performances Christian in Monte Vista, at the University of New Mexico, and at several high schools in Albuquerque and the Santa Fe District.
"I am delighted that the Chamber Singers and Swanee Singers are on tour again, for the first time since 2019," said Jason Paulk, director of choral activities at ENMU. "We have two public concerts which I hope our alumni, friends and family will consider attending."
The ENMU Chamber Singers will kick off the tour at Monte Vista Christian Church in Albuquerque at 7pm on November 14; this event is free for the public, followed by a reception sponsored by the association of former ENMU students.
The Chamber Singers will perform musical selections by Finnish composer Jussi Chydenius and Russian composer Peter Ilyich Tchaikovsky. The Swanee Singers will perform excerpts from musical theater arrangements for SSAA voices, including "A Million Dreams" from "The Greatest Showman" and "Audition" from "La La Land".
The final stop on the tour will take place on Wednesday, November 17, 2021, with a free concert at the New Mexico State Capitol Rotunda at noon.
For more information, contact the ENMU School of Fine Arts at 575.562.2373.
Contact:
University of Eastern New Mexico
John houser
Assistant Vice-President Marketing and Communication
This e-mail address is protected from spam. You need JavaScript enabled to view it.
Telephone: 575.562.123