Thai Tourist Hire Phuket Taxi to Provide Perfect City Tour Only 50 Baht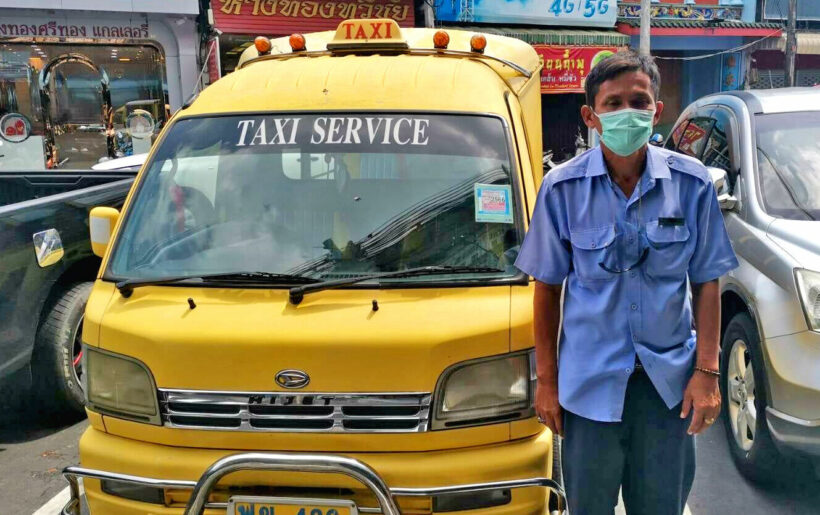 A Thai tourist praised a taxi driver in Phuket for the "perfect city tour at a reasonable price of only 50 baht for a round trip". The rave reviews could confirm that Phuket still welcomes domestic tourists with affordable services. Or maybe the tourist got lucky!
Earlier this year, a Phuket taxi driver became an unwitting viral social media star after a Thai traveler posted on social media claiming the driver had scammed him. The driver charged 600 baht for a trip from a restaurant on Kamala Beach to a hotel near Patong Beach, a journey of about 20 minutes over some 12 kilometers. It must have been less than 170 baht according to the fare on another transportation service app. Of course, the Governor of Phuket and local transport officials claimed that the alleged scam was an anomaly…a misunderstanding and that they would "look into it".
The incident follows decades of drama, stories of scams, a 'bad' reputation has caused some Thais and foreigners to avoid visiting the province due to the 'tourist price' and general rise in prices of taxis and tuk tuks on the island.
On April 18, a Facebook account Phet Yotsawat shared his impression and photos of a yellow Daihatsu 'tuk tuk' on a tour group.
"I met this taxi driver uncle (older man) when I was looking for delicious food in Phuket town. He invited me to take a city tour with him at 50 baht for a round trip. He insisted that he take me around town with the prize. I was shocked because it was too cheap. The uncle asked me for 100 baht because I had four other friends. I was scared and thought it was a scam. However, the uncle kept convincing me and I finally agreed.
Phet Yotsawat went on to say… "I walked around town. I visited popular places, ate in a restaurant and bought souvenirs with a transport budget of only 100 baht. It was very cheap!!! The taxi driver waited while we traveled and ate. He was ready to help and did not complain. I decided to give him 300 baht. My trip started from 1-4pm, and it's worth it."
The writer included the taxi's contact number and recommended others try the service.
Phuket Provincial Public Relations also posted this story on their official page. The taxi driver was said to be 54-year-old Suchart Nitiwaranuluck. He says he offered the service at this price even before the pandemic. He didn't want to overcharge tourists and revealed that sometimes restaurants and souvenir shops offered him money to bring customers.
He invited tourists to visit Phuket and urged other taxi drivers to avoid scamming tourists, which ruined Phuket's reputation.
Sir, we salute you! Keep doing a great job and setting higher standards for Phuket tuk tuk and taxi drivers.
SOURCE: ปชส. จังหวัดภูเก็ต | Phet Yotsawat