Tourism: Meeting with Gertrude, the tour guide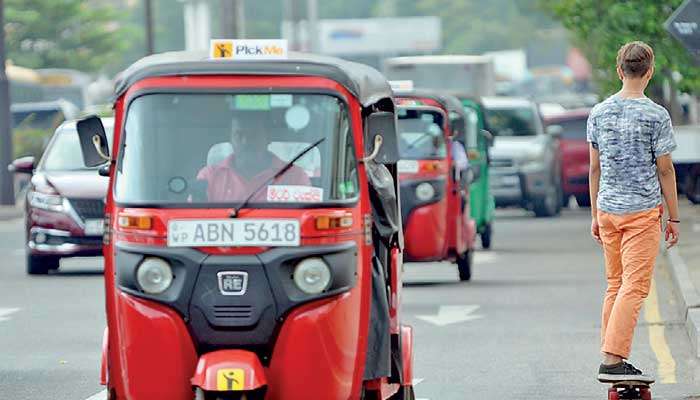 A tourist here soon develops a bunker mentality. If he moves outside his hotel, three-wheelers, touts, trinket vendors and beach boys besiege him – Photo by Shehan Gunasekara
It was during a recent holiday weekend at a hotel in southern Sri Lanka that I met Gertrude. Slender, tall and tanned, a woman who had spent many years in the tropics. She was cheerfully busy; walking around, talking to hotel staff, answering cell phone calls, taking notes; clearly she was working. During lunch, we sat at nearby tables and exchanged a few pleasantries. I learned that she was a tourist guide accompanying a small group of German hoteliers who were on an exploration trip in the country. His lunch was light, a bowl of soup followed by some tropical fruit.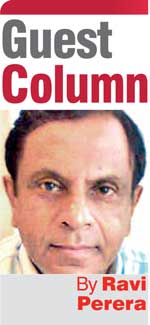 In the afternoon I was on the wide promenade of the hotel to admire the setting sun as Gertrude passed by. She had a book in her hand, "Cakes and Ale" by Somerset Maugham. Maugham is an author that I read with great pleasure. This common interest gave rise to a long conversation, we ordered tea, discussed many things. Gertrude was knowledgeable about Sri Lanka. "This place is so full of gossip," she laughed. I inquired about the state of our tourism industry.
"Given the potential of this country, the development of tourism has been disappointing. Making money fast seems to be the goal, not building sustainable systems. So I guess you can say that about almost every other activity in this country!
I asked her if she could elaborate on the issues facing the industry.
"There are so many issues, they overlap and sometimes even contradict each other. Professionalism and attitude are important in a service industry. Delivering a service that meets customer expectations is fundamental. Some people equate service with humility. Poor service cannot be overlooked simply because of abject excuses. The customer pays a lot of money. Being humble can be a good quality, but being indulgent is humiliating.
Although the humor was intended, there was no doubt of the disenchantment in his lyrics. "The tourist befriends a local at his own risk. Once the ice is broken, the somewhat bewildered white man is invited into "our" house. It is "our cultural openness", the man insists the most. When the tourist finally gives in, the local guy turns into a dynamo. In no time, a three-wheeler will appear, the driver smiling broadly. Sometimes even a King Coconut is offered. Inevitably another, onlooker will also jump into the three-wheeler for the ride to the village.
"They continue on a crowded and run down road to the man's house where the tourist will be introduced to several women and children. At the end of the hospitality, the man will describe how a coconut fell on the head of his father-in-law who now has to be cared for by him. The tourist will not take long to understand the whole thing and will donate a hundred dollars. They will then say goodbye to him, hopefully suggesting that he pay them another visit. She laughs annoyed: "Tell me, how many tourists would appreciate this kind of experience?
Gertrude had first come to Sri Lanka in the 1980s, a young German tourist exploring the world, and remained as a tour guide for European tourists. "I fell in love with this soft green land. At that time, you only had the Inter-Continental in Colombo specially designed for tourism, shortly after the establishment of the Oberoi hotel. Outside of Colombo, we used to stay in nursing homes, which were infested with cockroaches and rats. The bathrooms were dirty and leaking. But I thought it was different, kind of exciting. As a tour guide, I used to call ahead and order our meals. Some of the group wanted Italian, others just salads or soups. At that time, it was difficult to find things like fresh milk, toilet paper and cards. Innkeepers took any meal order; they saw no problem meeting them! Needless to say, the food was nothing like what the tourist expected! In Europe we have a lot of cultural tourists who want to experience something different; even the decrepit, substandard or inefficient can be an experience!
"Soon after I started touring the horrible events of the JVP insurgency happened. This destroyed the tourism industry for a few years. This was followed by the LTTE terrorism which lasted endlessly.
For three decades, she had worked with the chaotic system, striving to provide orderly vacations for her tourists. Now in semi-retirement, she consults for tour groups in Southeast Asia, mostly during European winters.
"A tourist here quickly develops a bunker mentality. If he leaves his hotel, three-wheelers, touts, trinket sellers and beach boys besiege him. Anyway, he can't do much outside the hotel, even in a place like Colombo. Shopping, compared to places like Singapore, Kuala Lumpur or Bangkok, is pretty basic. Most shops in Colombo are lackluster and limited. Admittedly, entertainment in Colombo is very 1970s. We have the zoo, the museum and maybe Independence Square. It is even very difficult to find parking in these areas. For sports and outdoor activities, what do we have? There is only one golf course in the entire Colombo district, for that matter in the entire Western Province. In Pattaya (Thailand) alone, there are more than a dozen golf courses; in addition, there are several driving ranges. I don't know how to develop high value tourism when everything else is so inhibiting.
"I was in Bali recently. During the day, we spent time at the beaches, markets, restaurants, etc. Each evening, we took the group to dinner at outdoor restaurants. They were very good. They had Mexican, Thai, Russian and the last night we went to an Irish pub. No one ever bothered us. Indonesia's per capita income is comparable to Sri Lanka's. But attitudes are different. It "There's no pleading or begging mentality. Three-wheelers don't hopefully slow down when they see a white guy. You don't get that feeling of harassment when you're walking down the streets." Having worked in industry for three decades now, I can say that there are very few people in this country who understand the industry. They see it as an opportunity to make a quick buck by overpricing an average service. Tourism is a service industry, starting with the provision of accurate information before travel. Often when you arrive at the hotel even your reservation is uncertain, awkwardly handled. It's sad to listen to all the rhetoric and see that the money spent promoting the industry is going nowhere. The Maldives earn more than Sri Lanka from tourism.
Having spent most of her adult life in Sri Lanka, Gertrude cannot conceive of a life away from sun and sand. Abandoning the excitement of travel, meeting new tour groups, hotel experiences and the largely outdoor lifestyle, for the impersonal efficiencies of her own land is inconceivable to her now. Should things get intolerable, there is always the comfort of knowing that escape is just a flight away from Katunayake. For those who live here, no such convenient departure is possible. Their lives and aspirations are definitely tied to the land.
"I feel so frustrated because Sri Lanka, both geographically and culturally, has so much to offer. By South Asian standards, Colombo is a clean city. Your beaches are attractive. There is a reasonable amount of diversity in the country. However, nothing can work until the dominant species in the land; people, do something!
I asked Gertrude what needed to be done to change things.
"You will be surprised to learn how difficult it is for tourists to find clean toilets. What they have in the average establishment, like small restaurants and stores, is bad, damp and smelly. You have to drive to a five star hotel to find an acceptable restroom. How many such places do you find in the country?
"Recently hiking tracks have been created in the hills, I think with the help of EU and USAID. This, in the planning for a long time, is a good idea. I don't know why the different local governments had not thought of it before. It is in the interest of the local populations to create such an activity, to bring the tourist to the locality. The tourist office cannot take care of everything. It is it is rare to see an initiative from the local authorities.They must clean up their area, create opportunities.
"The main thing is the state of mind. Like all businesses, in tourism too, there must be a serious and honest intention. For example, in some establishments here, they insist on a dress code; ties, shoes, no casual shirts, etc. It's good. In our culture, such dress codes speak of a serious commitment. Here they may wear a tie but arrive very late for meetings or be unprepared or not follow up quickly. The ceremonial dress is just an empty pose, a kind of gimmick to create an impression, and nothing more.